Can the past be undone?
Twins like Eric Kincaide and his sister, Naomi, know each other's every thought. But that closeness came between him and Lindsey Nelson, the woman he'd planned to marry, four years ago. When their wedding plans fell through, Lindsey ran as far and fast as she could.
Now Eric heads a small team of winter rangers in Yosemite, a team that includes his twin sister. They're looking for a kidnapped child somewhere in these snowy mountains. When one of his rangers dies in an avalanche, he needs a replacement, someone who specializes in handling search-and-rescue dogs. That someone is Lindsey Nelson.
The hunt for a missing child brings her back to snowbound Yosemite, back to a place she wanted to forget. Back to a man she can't forget-and the twin she can't forgive.
Order this Harlequin SuperRomance release
Click here to visit eHarlequin.com



*********
A space freighter captain must establish trade with a feared alien race. But his crew comprises deadly empathic twins and cloned rogue androids ... each faction with its own agenda.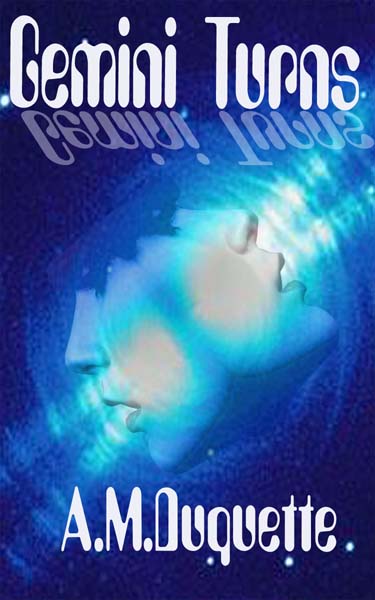 2479 A.D. -- Without its moon, a barren Earth is starving.
Bane Garrett, C-Trader Captain, must rendezvous with a feared alien race to establish trade…or so he thinks. Death is the planned agenda, with Garrett the expendable leader of a doomed ship. Assigned a dubious crew of Twinners and Turners--deadly empathic twins and rogue cloned androids--his mission is destined to fail.
Amaris LeeOr, Gemini Physician, is deceived by her very own twin. The lengthy spaceflight meant to further their careers in medicine and linguistics could easily end them—and her sister knows it. If true, why were they sent in the first place? Gemini and Earth aren't allies.
Only a new, personal alliance will save Garrett, his crew, and establish a new trade route for his hungry planet…
Click Here to Order this release
from Barnes and Noble
Or

Click Here to order from Fantastic Fiction



*********
RATE YOUR MATE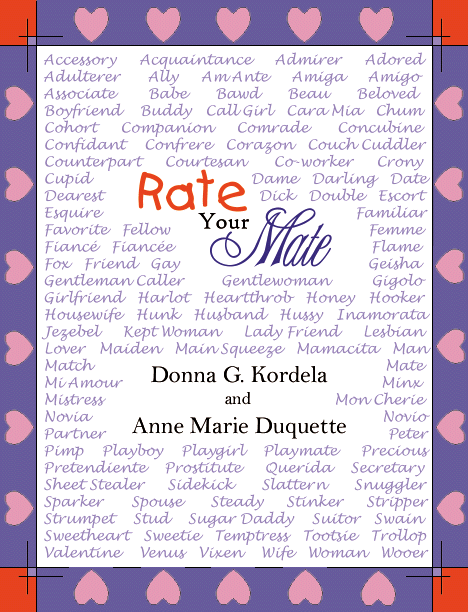 Life may be a bowl of cherries, but romance can be a tooth-crunching bite on the pit for a couple in love or lust-if short on patience and mind reading skills!
Quizzes apply to all couples, all ages, in all phases of romance--From dating and mating....Cruising and carousing...Diamond Rings and Baby Rattles....
RATE YOUR MATE!
Visit Donna Kordela's Website

Ordering Information From BOOKLOCKER.COM